If you are experiencing login issues with local applications on your Mac, it is likely that removing old stored passwords from your keychain could resolve certain issues. Please see the below procedure for information on how to do so.
1. Select the magnifying glass icon / spotlight at the top-right of your screen.
2. In the search bar, type "Keychain Access".

3. Select the "Keychain Access" tab from the list of search results on the left.

4. Once the Keychain is open, you can see the full list of your locally saved passwords on your machine. From here, you will want to locate the passwords that are saved for the application(s) you are experiencing trouble with and delete them.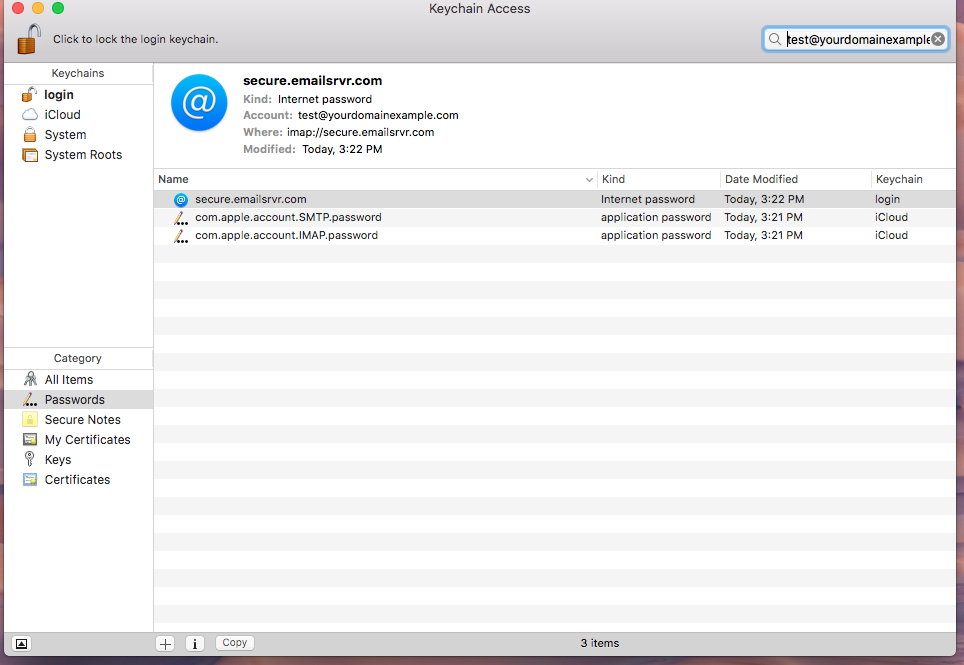 5. Simply left-click the item you wish to delete, and press the [Delete] key on your keyboard.